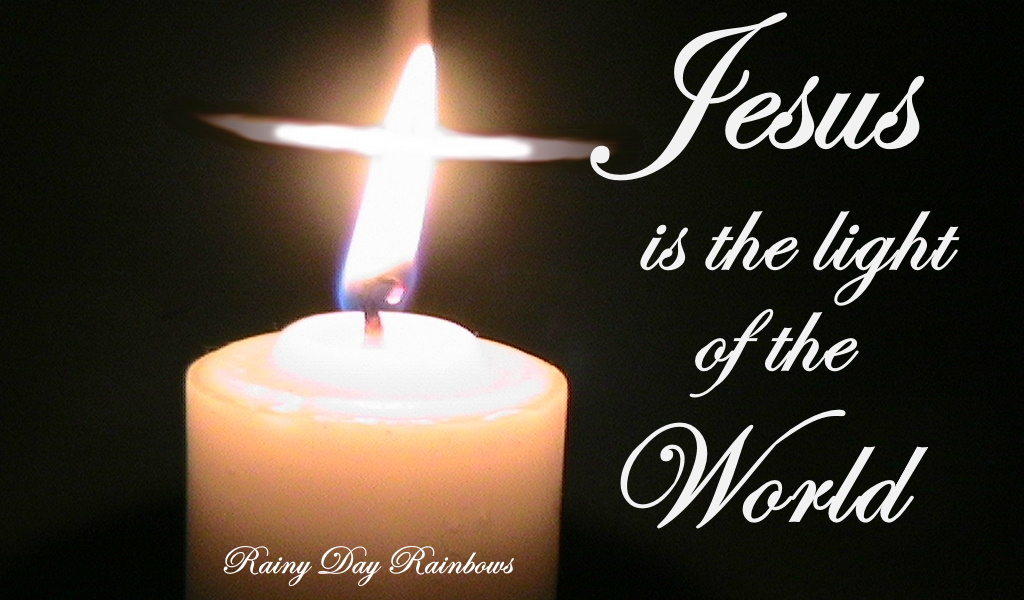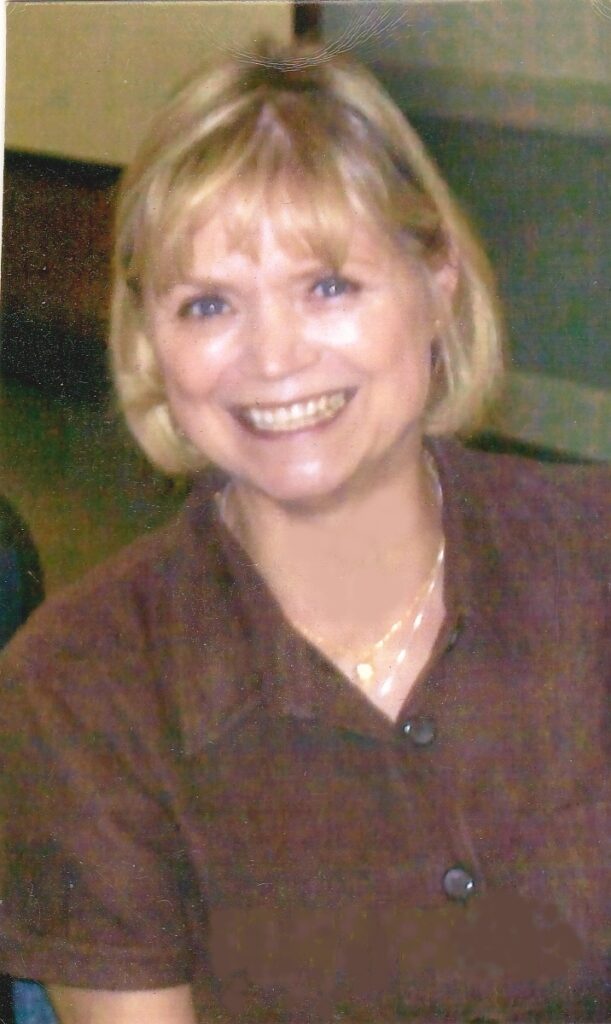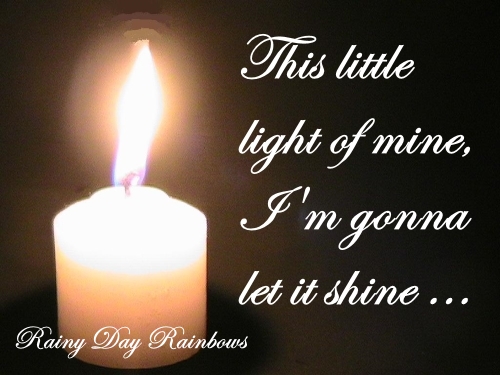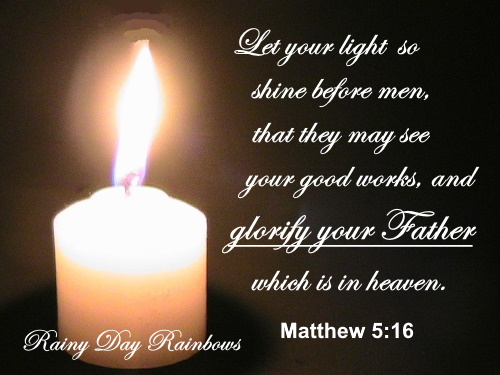 Welcome and Hello Everyone!
Rainy Day Rainbows is not "about us." We are only the messenger. It's about sharing God's message subtly through beautiful items and gifts (unique items and gifts).
Our "journey" began in 2005 in Washington State. In 2007, we moved to Pennsylvania to be with family. What a challenge! What a journey! We have now moved to the wonderful state of Georgia and believe me, the South's reputation for hospitality is so true! We've had many starts and stops along the way but we are still here providing beautiful, unique religious items and gifts.
We like to think of our company as "

advertising for God

" because it's all about "the message" ... NOT the messenger. The "message" is all about our Heavenly Father and His only begotten son - our Lord and Savior Jesus Christ (John 3:16) and that which is written in the Bible's scriptures.

When you wear inspirational items such as unique handmade jewelry or decide to give an item as a special gift, the "message" is very subtle but it's there. By just handing out one Mustard Seed faith card to lift someone's spirit and give them hope or by tucking a card into a gifted book you are helping to spread the "Good News". (These make wonderful bookmarks for church hymnals or Bibles too.) Thoughts are immediately turned toward God and what He told us in the scriptures. It's not about those wearing or gifting the item, ... it's about the "message."

Think about it. When you see a cross, what is the first thought that comes to mind? Jesus of course - not the wearer. It's all about the message. Be a messenger and help spread the Good News!

We endeavor to make a difference in this world and so can you.



=center>
BE A LIGHT IN THIS VERY DARK WORLD
We've added our "personal touch" for you by including beautiful gift boxes. Our boxes are usually not just tossed away after the gift is opened. Many are saved! We've heard photos on the top of the boxes have been cut out and framed; boxes stood on end to display on a table or shelf and others filled with wrapped candies and given away.
You really don't need to wait for a "special occasion" to give a beautiful and memorable gift to someone. Sometimes a surprise "just because" gift is especially memorable.
We urge you to contact us regarding larger order needs (because they are handmade and also those customized take a bit of time and planning). Most make perfect gifts for Bible study groups, choirs, luncheons, conferences, and church staff at various times of the year.
Rainy Day Rainbows provides memorable gifts for the memorable people in your life.
Wishing you God's rainbows,
Rainy Day Rainbows & Company



=center>
BE A LIGHT IN THIS VERY DARK WORLD